Here it is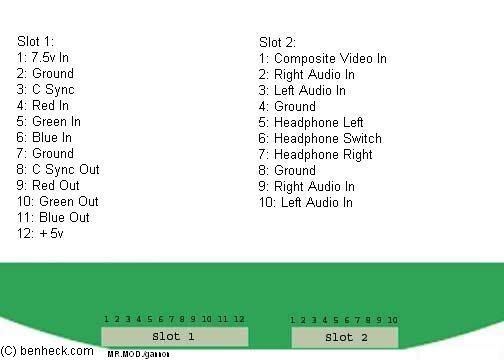 The 12th pin on the first slot needs 5v so the screen will turn on. You'll need to solder a wire from the 12th pin to the 5v leg on the 7805 regulator.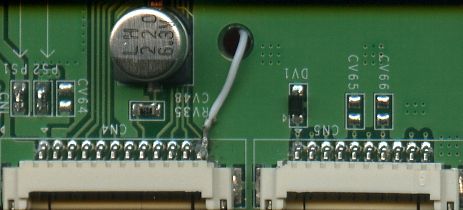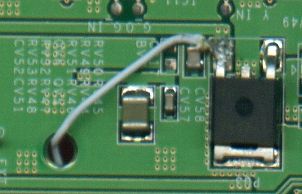 If you arn't going to hook up a headphone jack you'll need to connect all of the headphone wires together.
You only can hook up composite video to the 2nd slot. It won't work if you connect it to the sync line. I haven't tested the sync out line but I'm pretty sure it's sync out.